LiveDivider Plus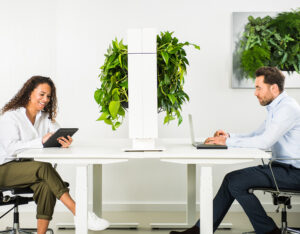 Innovative room dividers
Transform your space to give it more privacy and depth with LiveDivider PLUS. Unlike standard room dividers which can lack colour or design, this stackable plant display adds luscious colour to your interior and can be easily moved so you can divide your space exactly how you want it. Explore the LiveDivider PLUS below.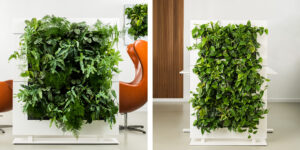 Why choose LiveDivider PLUS?
If you're looking for a modular room divider that adds greenery to your space, look no further than the LiveDivider PLUS. This free-standing system has plants on both sides, comes in three sizes and involves little to no maintenance. Features include:
In-built reservoir supplies plants for up to six weeks

Steel modules with interchangeable plant cassettes 

Plants can be easily changed for each season

No electricity required

Can be used indoors or outdoors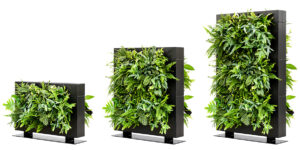 What are the benefits of LiveDivider PLUS?
Adding more living plants to professional spaces has been shown to improve well-being and productivity, especially in urban spaces which can feel disconnected to the natural world. Other benefits include:


Improved air quality and humidity

Sound dampening

Reduction in dust (when using larger displays)

Very little space is taken up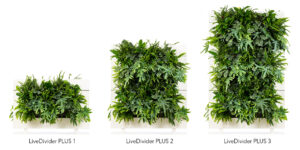 Get in touch if you have any questions or want to discuss a personalised quote.