The Live Picture
 
Self-sufficient living displays
If you don't have the space or budget for a large living wall in your office or professional environment, LivePicture displays are cost and space-effective, combining the best of innovative design and greenery. Shop the range or discover more below.

Why choose LivePicture?
Ready to install with no need for power, LivePicture displays are an easy way to add a vibrant green display to your professional space with just a few screws. Choose from four sizes and three colours. Features include:
In-built reservoir supplies plants for up to six weeks

Interchangeable plant cassettes

Fully recyclable 

Can be used indoors or outdoors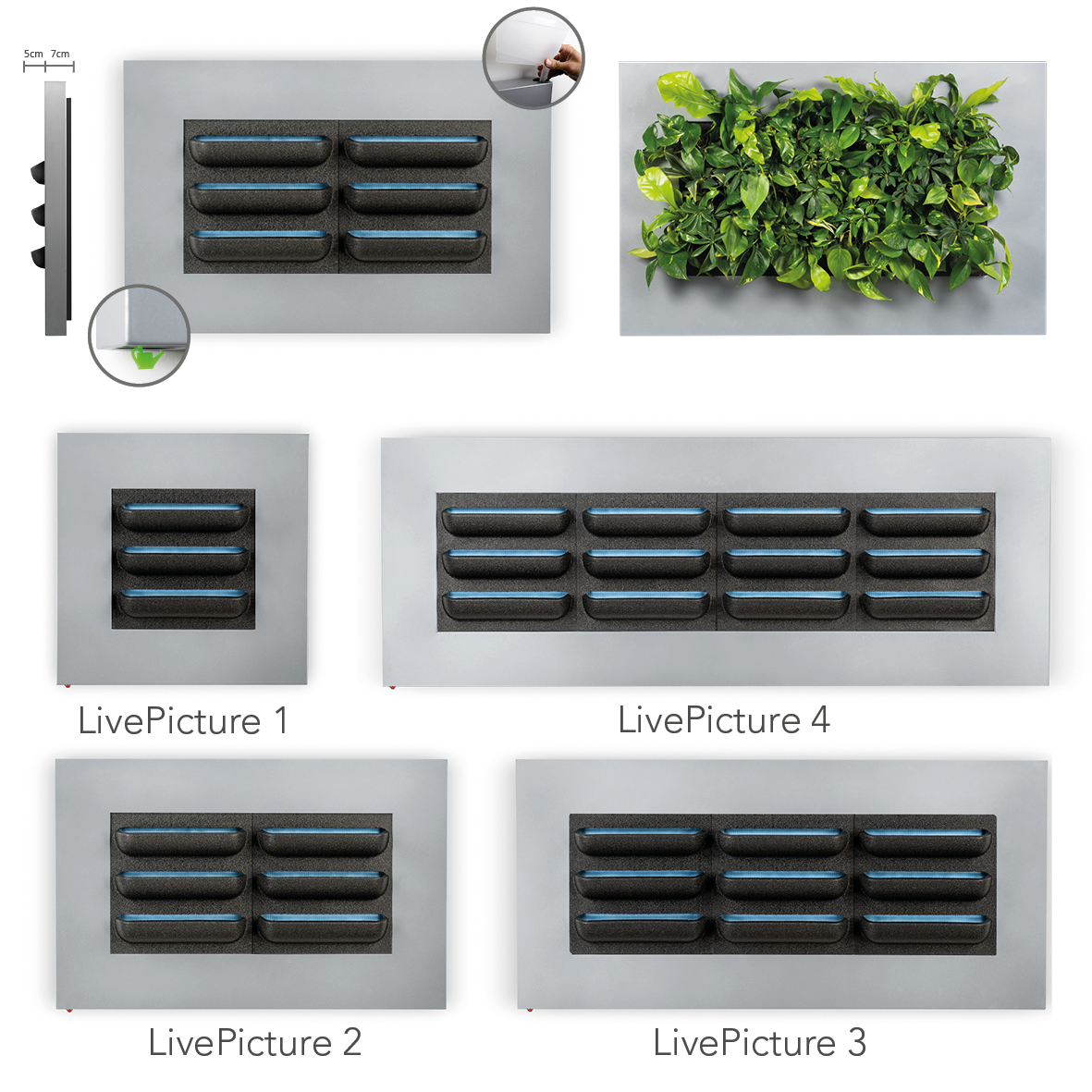 What are the benefits of LivePicture?
All spaces benefit from more greenery, especially in urban environments. LivePicture can transform offices, schools, hotels, kitchens, receptions and windows. Benefits include:


Improved air quality and humidity

Reduction in dust (when using larger displays)

Increased well-being

Beautiful to look at

Very little space taken up
Contact us
if you have any questions or to discuss a personalised quote.