Live Picture GO!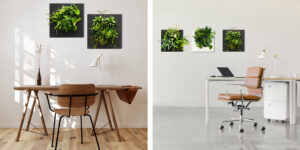 Creative living plant displays
Small, impactful and easy to install, LivePicture GO live plant frames allow you to get creative with even the smallest of professional spaces, adding instant greenery. Discover more below.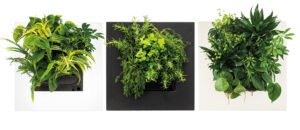 Why choose LivePicture GO?
If you don't have the time or budget for a large living wall or display within your space, LivePicture GO is a quick and easy option that can be installed with just two screws. Choose an individual frame or a group to enjoy:

A choice of three colours (white, bamboo natural or bamboo black)

Changeable plant cassettes

The option to include herbs instead

In-built reservoir which waters plants

Can be used indoors or outdoors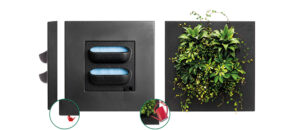 What are the benefits of LivePicture GO?
Adding greenery or herbs to your space can instantly liven its appearance. Other benefits of the LivePicture GO include:


Improved air quality and humidity

Makes plant care simple

Very little space is taken up

Visually pleasing creative displays
Get in touch if you have any questions or want a personalised quote for LivePicture GO.