LivePicture
LivePicture: Living art
In LivePicture, innovation, design and greenery come together in a special way. LivePicture is a system with vertical plant cassettes that are easily interchangeable. It includes an integrated watering system with a reservoir. This ensures that the plants are supplied with water for four to six weeks. Due to the innovative and patented construction, no power is required. LivePicture is quick and easy to attach to any wall with just a few screws.
LivePicture is available in four different sizes and three standard colors. Other (RAL) colors and personalization with your own logo, design or photo are available on request.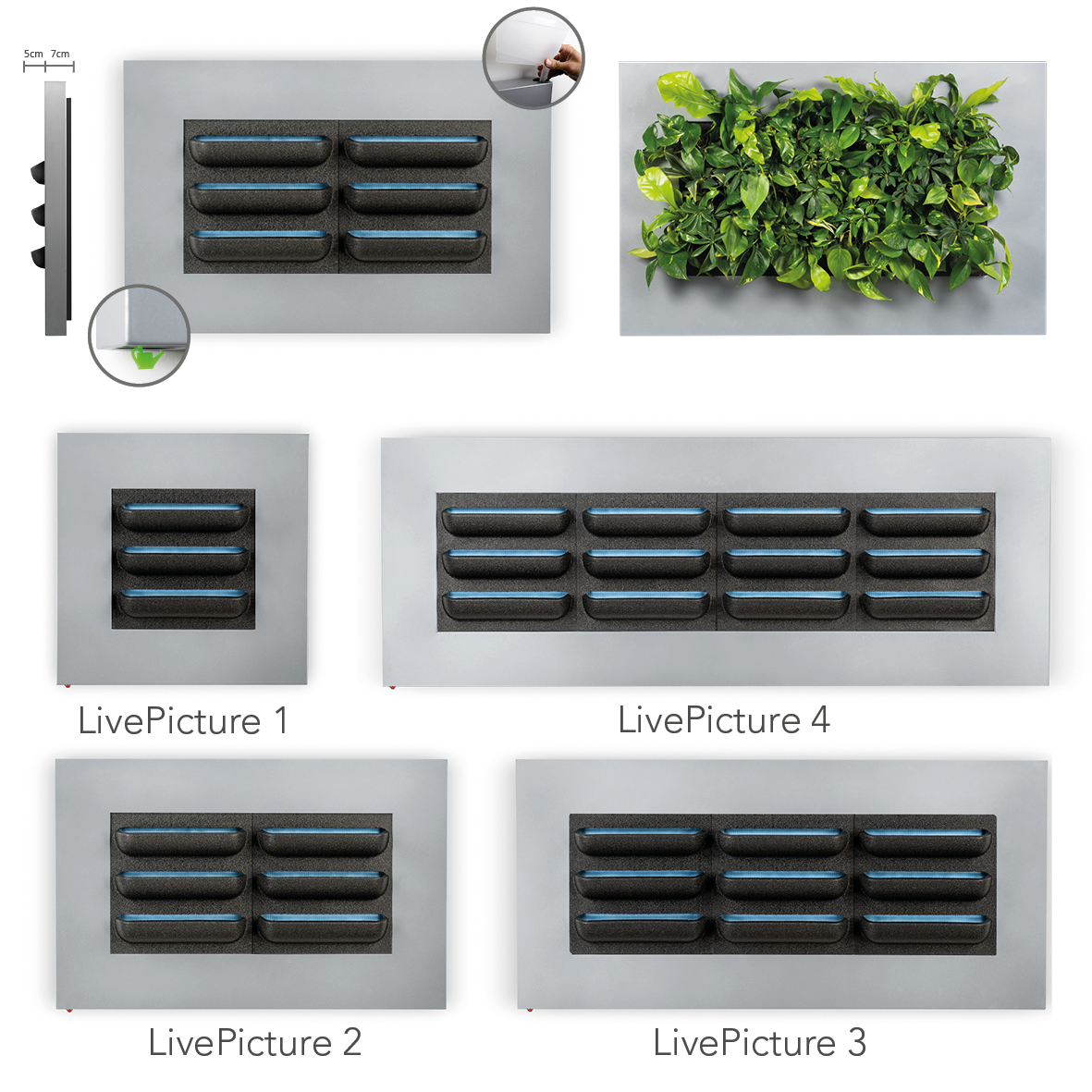 Space saving
LivePicture is a stylish and space-saving solution to add plants to any space. Rooms with limited options and space for planters and greenery can benefit from this wall-mounted living artwork. LivePicture requires minimal maintenance. LivePicture is suitable for both indoor and outdoor use and is widely used in offices, schools, hotels, kitchens (handy for herbs), waiting areas, receptions and showrooms.
Healthy indoor climate
Plants make an important contribution to the indoor climate, through their production of oxygen, purification of the air and positive effect on relative humidity. In addition, plants have a positive influence on the relative humidity. Scientific research has shown that anyone who spends more than four hours per day in a room with plants will find it more pleasant and will be demonstrably more productive.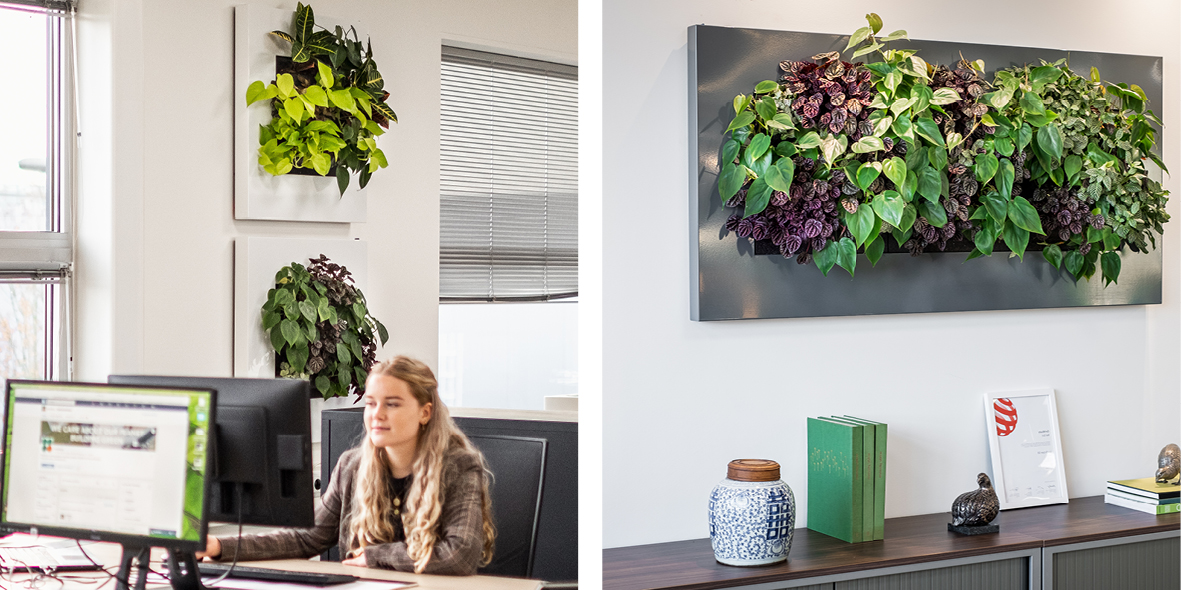 Benefits
Vertical greenery takes up little space

Improves the indoor climate and air quality

Helps increase concentration, productivity and general well-being

Improves the acoustics in a room

Sound-dampening effects

Lowers stress levels
Features
Unique visual impact

Water tank for 4 - 6 weeks, equipped with full and empty indicators

No electricity or pump required

Fully recyclable

Interchangeable plant cassettes and frame

Integrated watering system

Quick and easy installation

For indoors and outdoors